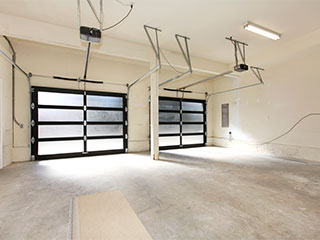 A smooth, quiet and reliable opener is what every homeowner wants, but sometimes you'll find your unit is starting to develop issues; an occasional rattle, slow operation or even cut-outs. If this happens it's time to have your garage door opener looked at by a professional - without proper care and attention it's easy for these small issues to develop into larger problems.
Catching Motor Problems
What might start out as a small, annoying problem can quickly become a much more difficult issue. An opener that's operating slowly or unreliably is likely suffering from wear and tear, to its motor gears in particular, and may well need to be repaired; if neglected, an opener that's wearing out will eventually become more and more damaged until it's completely unusable, at which point it'll become a much more pressing problem.
Various Part Replacement
Our technicians are highly experienced in handling garage door openers problems and can reliably assess the condition of your unit. Whether your opener's issue can be traced to a faulty circuit board, a frayed or damaged wire, or a mechanical issue, our technicians can easily replace the damaged part with a brand new one.
Professional Installation Service
If your opener becomes damaged to the point where it's no longer worth getting repaired, replacing the entire unit will be the best course of action. We provide a wide range of openers for every type of door. We can help you find the perfect unit for your specific needs.
Expert Solutions by Specialized Technicians
Keeping your garage door in working order is essential, which is why any problems with your opener should be addressed immediately. Contact us our experts at Garage Door Repair Pleasanton today to find out how we can help you.
In addition, count on us for:
Garage Door Troubleshooting Services
Genie & Liftmaster Opener Repairs
Galvanized Torsion Spring Replacement
Garage Door Cable & Track Repairs